Opening a few comm slots.
***Look at this fancy submission form!***
Alternately email me at no.trip.forthehive@gmail.com
Or message me on discord. NO TRIP #9947
General Info:
Listed prices are for non-commercial use. Commissioners may otherwise freely share and post. I reserve the right to display pieces in my own galleries and to use them as portfolio samples of my own work.
When commissioning artwork, choose which type of drawing you want, and please provide whatever descriptions and/or references you can. Stuff such as characters, outfits, poses*, and any props as needed. Background if desired (see "Additions" below). I will choose to accept or decline a commission after reviewing any descriptions and reference materials.
List of things I will not draw!
Pricing: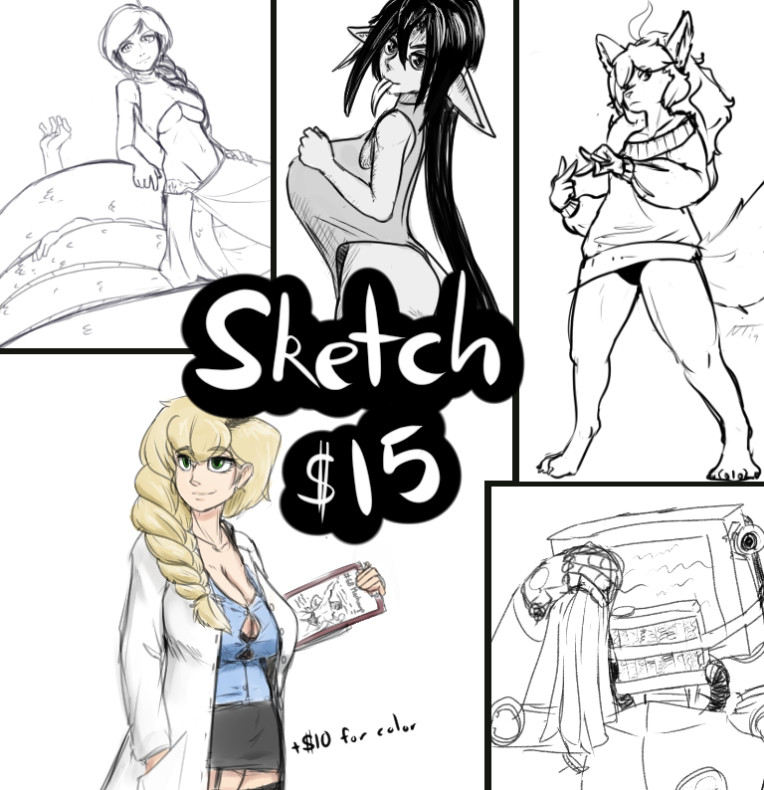 Smaller, slightly rougher drawings.
——————————————————————–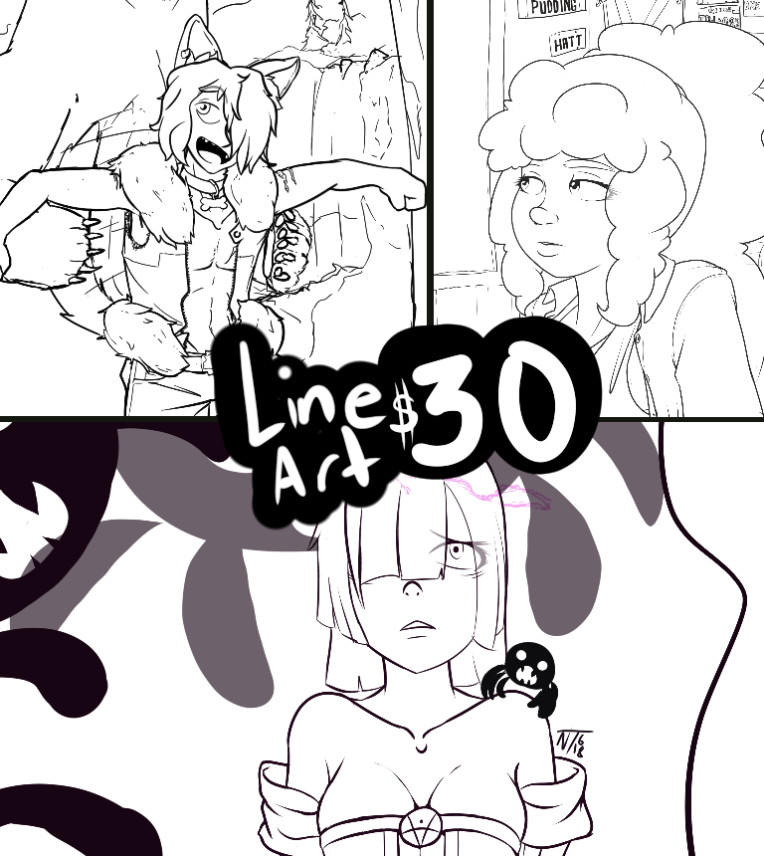 Just the line work. Not much color if any. At most, character in white with a desaturated color in back.
——————————————————————–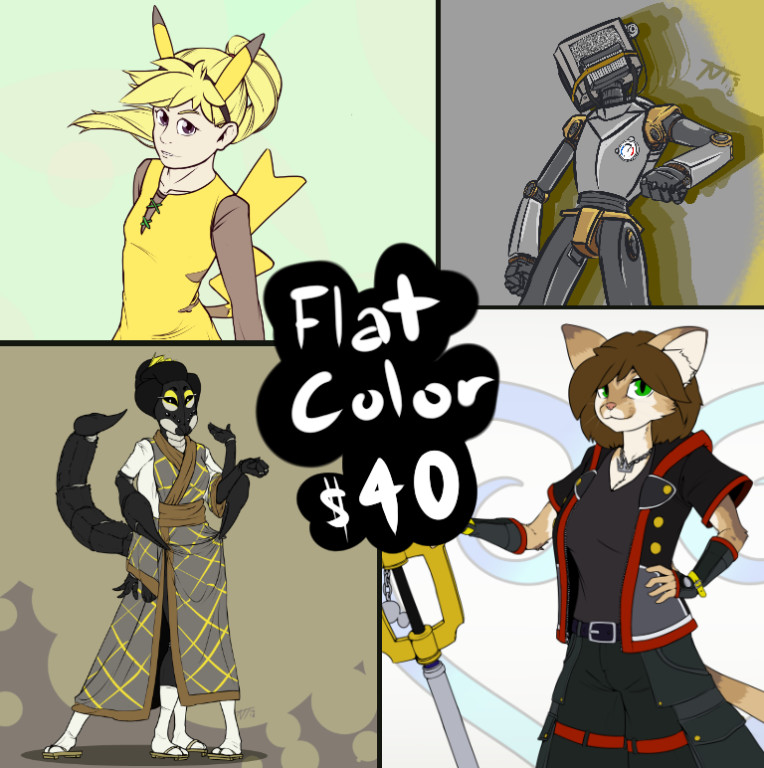 Colors without shading. Maybe some quick highlights where needed.——————————————————————–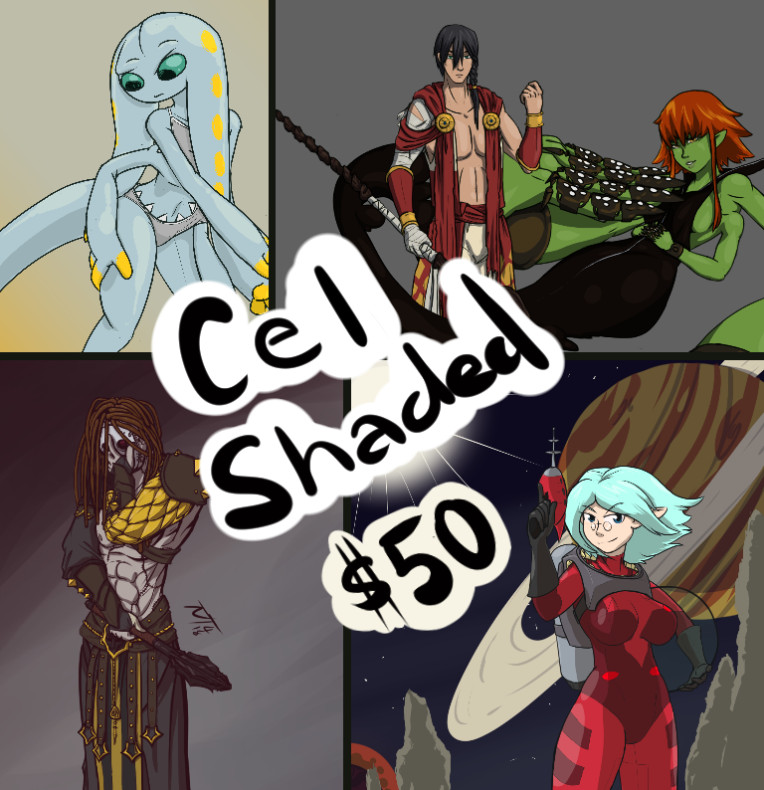 Simple shading and highlights.
——————————————————————–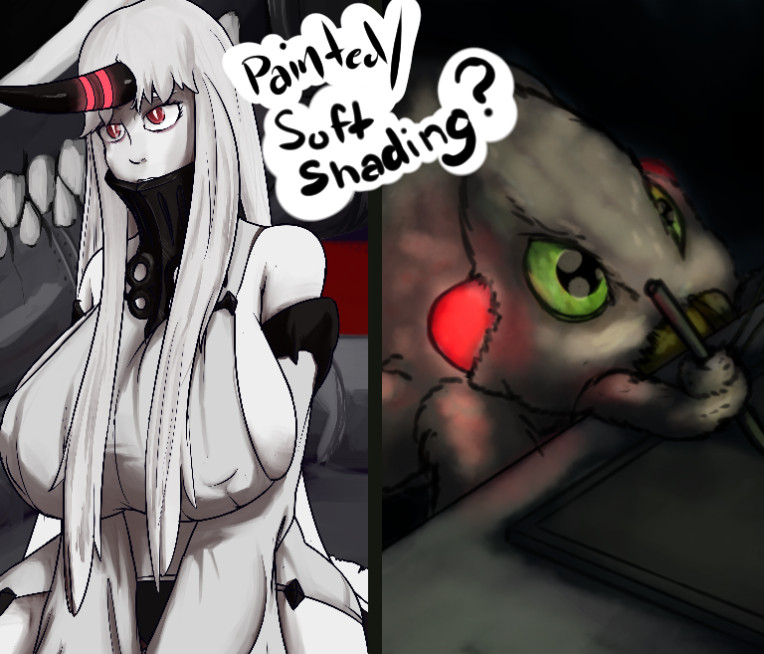 At this time, I have little experience with softer shading, so anything with it will be experimental. For that reason, they'll be priced the same as cel-shading.
——————————————————————–
Additions:
   Extra Characters - 50% per additional character
   Illustrated Background [EXAMPLE 1] [EXAMPLE 2] - Doubles base cost.
   NSFW stuff - Depends.
*If no pose description or reference image is given, I may just pick a chapter from Jojo's Bizarre Adventure at random and find a pose there.